FAQ
Here you can find answers to questions about your tenancy agreement, deposits, and our rental policies. Once you sign your lease, you will have access to our on-line services where you can find additional answers to Frequently Asked Questions about your specific building.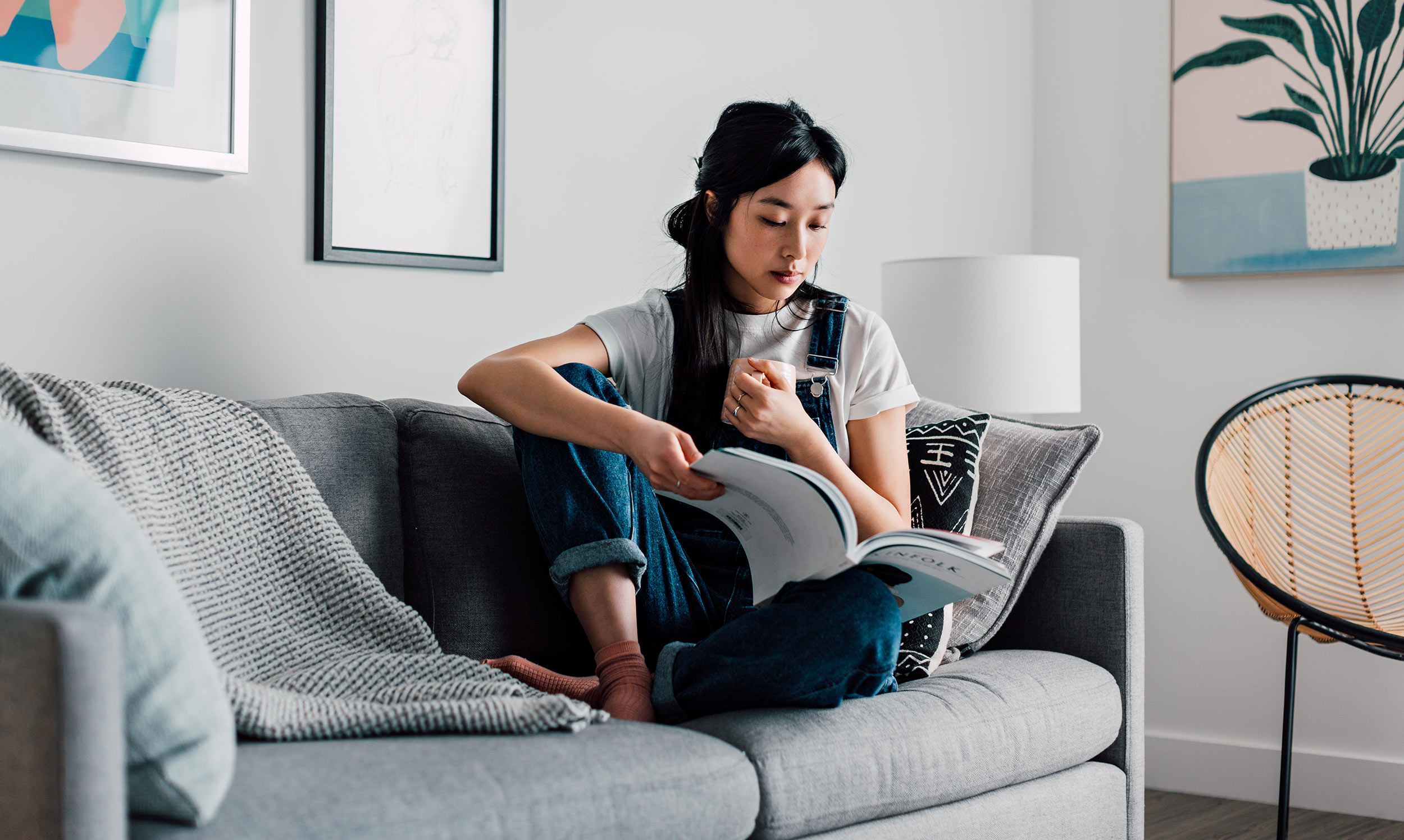 How long is a typical lease?
Our typical lease is for a fixed term of one year. After one year, it will automatically become month-to-month.
How do I end my tenancy?
When a fixed term lease has expired, a tenant may end a monthly or other periodic tenancy by giving the landlord at least one month's written notice. A notice given the day before the rent is due in a given month ends the tenancy at the end of the following month. For example, if rent is due on the first day of the month, a notice given before or on October 31st would not take effect until November 30th; a notice given on March 15th would not take effect until the last day of April and the tenant will be responsible for the entire April rent.
When a tenant has given a written notice to the landlord, it cannot be cancelled or withdrawn unless the landlord agrees in writing. Contact your on-site manager for our Notice to Vacate Form.
What do I do if I need to break my lease?
Please inform your on-site manager in writing as soon as possible by completing our Notice to Vacate Form. Note that you are responsible for paying rent until the end of your lease term or until a new tenant for your suite is found. In addition, you will be responsible for liquidated damages in accordance with your tenancy agreement.
A liquidated Damages Clause is a clause in a tenancy agreement where the parties agree in advance to the damages payable in the event of a breach of the tenancy agreement. The liquidated damages amount is not the actual cost paid by the landlord at the time of the tenant's move out. This amount is a genuine pre-estimate of the landlord's loss at the time the contract is entered into and agreed by both parties.
What is included in rent?
Hot and cold water supply and garbage removal are usually  included in rent. The cost of heating, storage locker or parking may be also included in your rent. Please contact the respective on-site manager for more information. Normally, tenants are responsible for the cost of electricity consumption in their suites and any extra services, such as cable TV, phone or internet.
How much will BC Hydro cost each month?
The cost of the in-suite electricity consumption is not included in rent. Tenants are required to open their own account with BC Hydro. Electricity costs depend on individual usage, season and if heating is electric. Click here for more information regarding setting up your BC Hydro account.
What if I want to add a roommate?
Tenants are required to submit a corresponding application to the on-site building manager or Rental Office if they want to add a tenant or an occupant to their tenancy agreement. Note that any tenant or occupant must be approved by the landlord prior to moving in. An additional monthly rent charge may apply when an occupant that is not listed in the tenancy agreement is approved.
How do I pay rent?
We accept personal cheques (post-dated cheques), bank drafts or money orders. Please deliver your payment to our on-site manager. If you are unable to deliver your rent payment please contact our on-site manager for alternative payment options. We encourage you to apply for our pre-authorized payment plan and your rent will be automatically withdrawn from your bank account monthly. Note that we do not accept cash, credit card payments or e-transfers.
Do I need to pay a damage deposit when I sign my lease and how much does it cost?
Yes, every tenancy agreement includes a requirement for a damage deposit (also called security deposit) that is a half of the first month's rent. If your building allows pets and you're a pet owner, the additional pet damage deposit will be required at the start of your tenancy or during your tenancy if you get a pet with the landlord's permission. The pet damage deposit must be no more than a half of one month's rent, regardless of the number of pets allowed. Note that tenants are not allowed to bring a pet in the suite unless prior written permission from the Landlord is received.
Do I need to advise the Building Manager if I am having visitors stay overnight?
In accordance with your lease, you only need to advise the building staff if you will have guests for a cumulative period of 14 days in a calendar year.
I am going out of town for work or on a vacation. Can I rent my unit out on Air BnB/VBRO/etc.?
No. Our residents are not permitted to operate their suite, parking spot, or other elements of their accommodations as a short term rental, such as applications like AirBnB or similar. Failure to comply will result in an official Notice to End Tenancy. Subletting is not permitted without prior written Landlord's approval.
Where can I store my bicycle?
Bicycle storage rooms are available to the tenants at no cost. Please contact the building staff, if you require bicycle storage. Please be reminded that bikes are stored at your own risk and should be locked up within the bike room to the provided bike stands.
I am expecting a package, but will not be home when it arrives. Can a building staff member receive this for me?
Unfortunately, the building staff cannot accept deliveries on your behalf.
I am expecting a furniture delivery, but will not be home when it arrives. Can the building staff let them into my unit?
The building staff cannot provide access to your unit for the purposes of deliveries nor can they accept deliveries on your behalf.
Can I hang a TV?
Hanging a TV requires the Landlord's permission and is contingent on the following: any TV must be installed professionally to limit damage to walls; if the sound coming from your TV affects your neighbours, the TV will need to be taken down; the walls must be returned to their original state as at the commencement of your tenancy.
Failure to return the wall to its original condition to the Landlord's satisfaction will result in a charge back for the wall repair.
Can I hang pictures?
You can hang pictures in your unit, however, any damage left behind from the picture holes will have to be repaired upon the end of your tenancy.
Can I put up drapes in my unit?
You may hang drapes in your unit, however, if you installed the curtain rods, they must be removed at the end of your tenancy and any resulting damage must be repaired. Any drapes must be hung over top of the existing blinds, if any. If blinds were installed by the Landlord, they cannot be removed. Drapes colour must be approved by the Landlord in writing, as we need uniformity of the building from the outside.
Do I need tenant insurance?
It is the tenant's responsibility to maintain tenant insurance during the duration of your lease with a minimum of $1,000,000 third party liability. It is a violation of your lease not to have tenant insurance in place at all times during your tenancy.